Current Obsession: Audrey Jeanne
The eagled-eyed amongst you might remember me mentioning a Audrey Jeanne print which I have in Ruby's room, from when I posted about the nursery makeover? Well, since then I've become a tad obsessed with her lovely work! I bought the 'My Daily Melody' print via Tea and Kate, but a few weeks ago, I ended up ordering some more prints and some cute gift tags direct from Audrey Jeanne's online shop.
They are hung in the hall just outside Ruby's room, teamed with a new Seventy Tree print which is currently reduced in the sale. (in pic below, far right)
Here is the other print which is in Ruby's room, although I recently relocated it to a different wall, as felt it was hidden too much where I'd originally hung it.
You may have spotted a bit of a theme running through her work! if you are not a cat fan, it might not be for you! Although she does have *some* non-cat related items! I also ordered these sweet little heart gift tags, and was happy to receive some free postcards with my order too...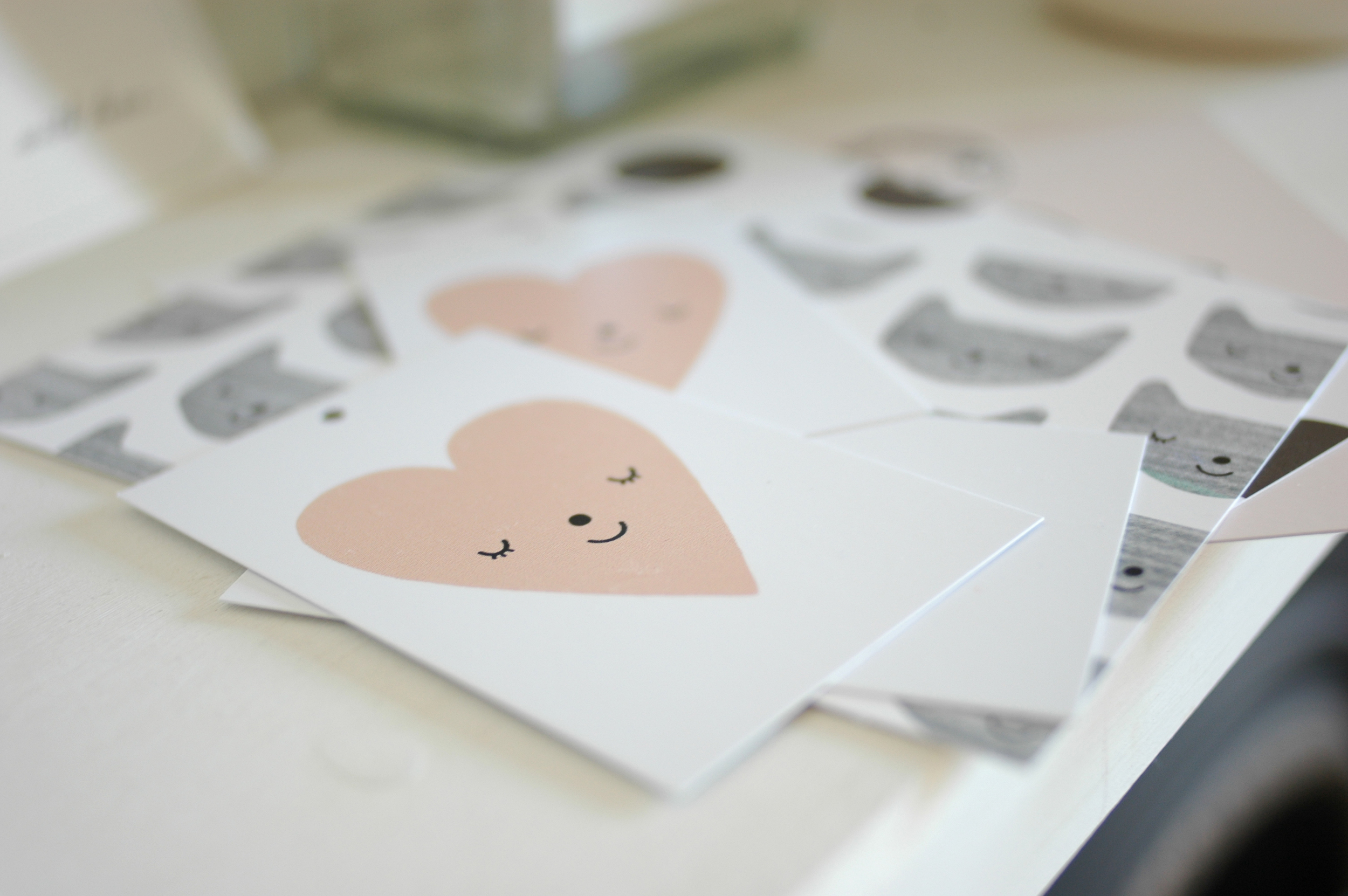 Audrey's style is influenced by Scandinavia and Asia, and mostly definitely inspired by her cat, a siamese called Mikado. I've just discovered her Instagram feed too which is lovely! Here are some more examples of her work... what do you think?